DaVinci Gourmet Sugar-Free Pancake Syrup - 4 x 750 ml Plastic
Savor the taste of a breakfast favorite anytime, guilt-free, with this Sugar Free Pancake flavored syrup from DaVinci Gourmet. Made from only the finest ingredients, our Sugar Free Pancake syrup will delight tasters who crave sweet flavor without the calories. Inspired by fluffy, maple-drizzled pancakes and This syrup features the right amount of sweetness and balanced flavor. For pancake flavor in every sip of your creations, we specially formulated this Sugar Free syrup to dissolve quickly and easily in hot or cold beverages. And for ultra-creamy results, we designed this syrup to resist curdling when mixed with dairy products. Whether you use a splash or a drizzle, our Sugar Free syrup makes a delicious addition to a range of beverages. Our Sugar Free syrup contains 0 calories per serving. Kosher-Pareve certified.
Diet Certifications: Kosher - Pareve,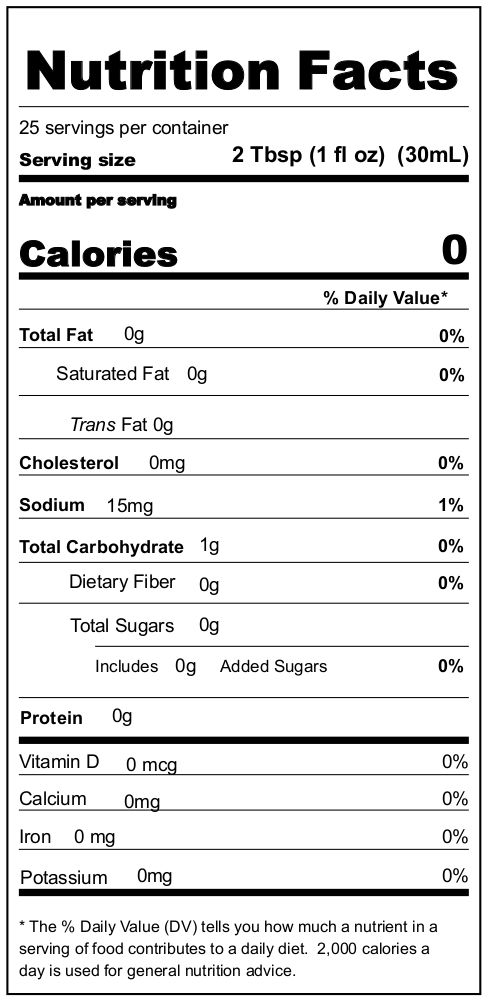 Ingredients: Water, Propylene Glycol, Cellulose Gum, Xanthan Gum, Caramel Color, Sucralose, Citric Acid, Sodium Benzoate (preservative), Natural Flavor.