DaVinci Gourmet Sugar-Free Madagascar Vanilla Syrup - 4 x 750 ml Plastic
The world's finest vanilla comes from the island of Madagascar, where beans are harvested for their incomparable sweetness and quality. Rich vanilla flavor is infused in every drop of this coffeehouse favorite sugar-free syrup from DaVinci Gourmet. Drizzle it into coffee, tea, cocktails, mocktails and desserts for sweet vanilla flavor and aroma without the sugar and calories. We craft our DaVinci Gourmet Sugar-Free Syrups with the highest-quality, premium ingredients for incomparable taste. Ideal for hot and cold applications so you can offer sugar-free options across a wide range of food and beverages. Free your sweet with DaVinci Gourmet Sugar-Free Syrups.
Diet Certifications: Kosher - Pareve,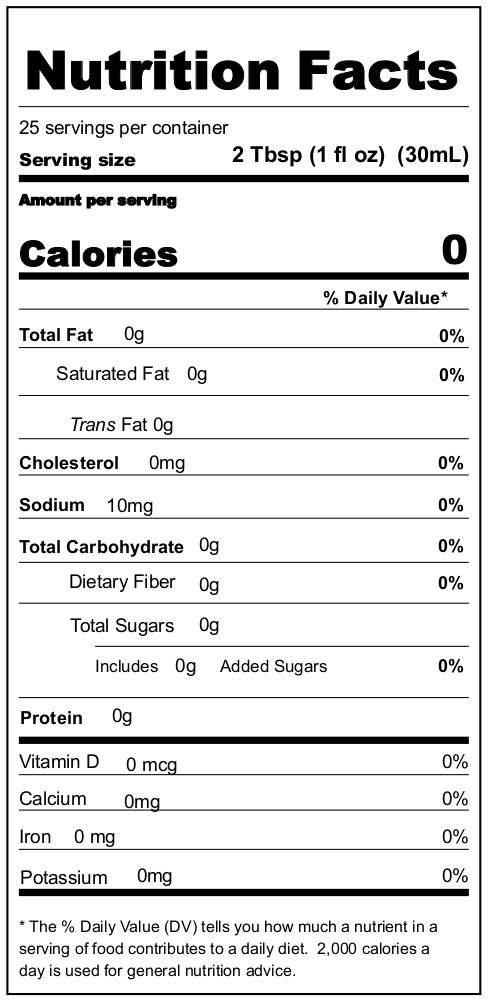 Ingredients: Water, Cellulose Gum, Citric Acid, Natural Flavor, Sucralose, Sodium Benzoate (preservative), Potassium Sorbate (preservative).