DaVinci Gourmet Chai Tea Concentrate - 4 x 750 ml Plastic
Breathe deeply and soothe your cares away with our delicious chai tea concentrate. Let our exotic blend of spices and aromatic black tea transport you with each sip. At DaVinci Gourmet, we craft our Classic line of products with the highest-quality ingredients to ensure incomparable flavor. Sweetened with pure cane sugar and honey, this chai tea concentrate delivers smooth taste and consistency. Our carefully blended melange of natural flavors, including clove, cinnamon, cardamom, ginger and vanilla, balance the sweetness with delicate spice. Hot or cold, DaVinci Gourmet Chai Tea Concentrate is quick and easy to use and store, requiring no refrigerationOur Chai Tea Concentrate is fat-free and contains no artificial flavors.
Diet Certifications: Kosher - Pareve,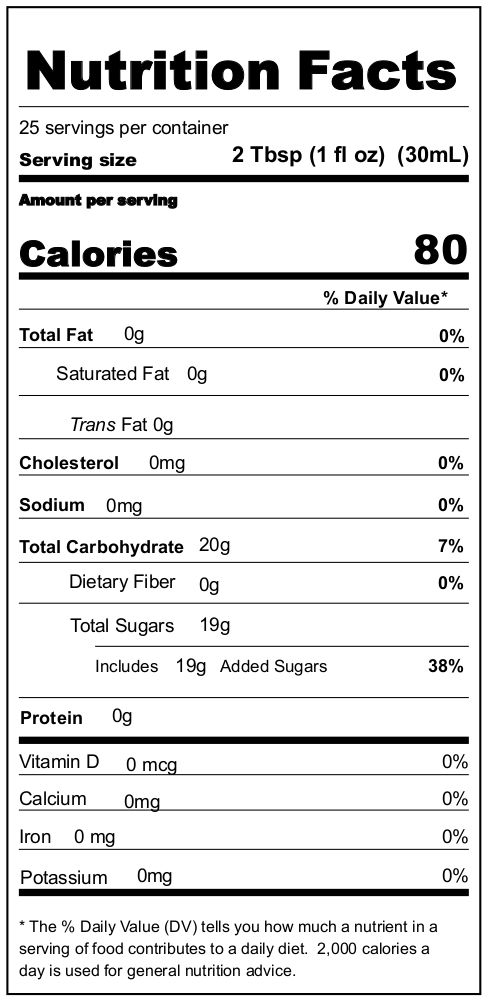 Ingredients: Water, Cane Sugar, Chai Tea Extract [Water, Caramel Color, Black Tea Essence, Organic Green Tea Essence, Honey, Natural Flavor, Potassium Sorbate (preservative), Potassium Benzoate (preservative)], Sodium Benzoate (preservative), Carrageenan Gum, Citric Acid.