DaVinci Gourmet Classic Cookie Dough Syrup - 4 x 750 ml Plastic
Indulge your taste buds with delicious buttery cookie dough flavor when you add our delectable syrup to your creations. Our Classic Cookie Dough syrup is inspired by the irresistible treat that kids and adults alike can't wait to taste. At DaVinci Gourmet, we use only the highest-quality ingredients to ensure incomparable taste. Professional baristas and mixologists trust our products to help them create delicious premium beverages in every cup. We sweeten our cookie dough syrup with pure cane sugar to enhance the buttery flavor. Each Classic syrup is specially formulated to mix easily in both hot and cold beverages, and resists curdling dairy for a consistent texture. Our Classic Cookie Dough syrup makes a delicious addition to beverage and culinary applications. Try in hot cocoa for a delicious twist. Add rich, buttery flavor to cocktails and mocktails. Or Combine with syrups from our wide selection of Classic, Naturals and Fruit Innovations products to create unique custom flavors to suit any taste. Our Classic Cookie Dough syrup is Kosher-Pareve certified.
Diet Certifications: Kosher - Pareve,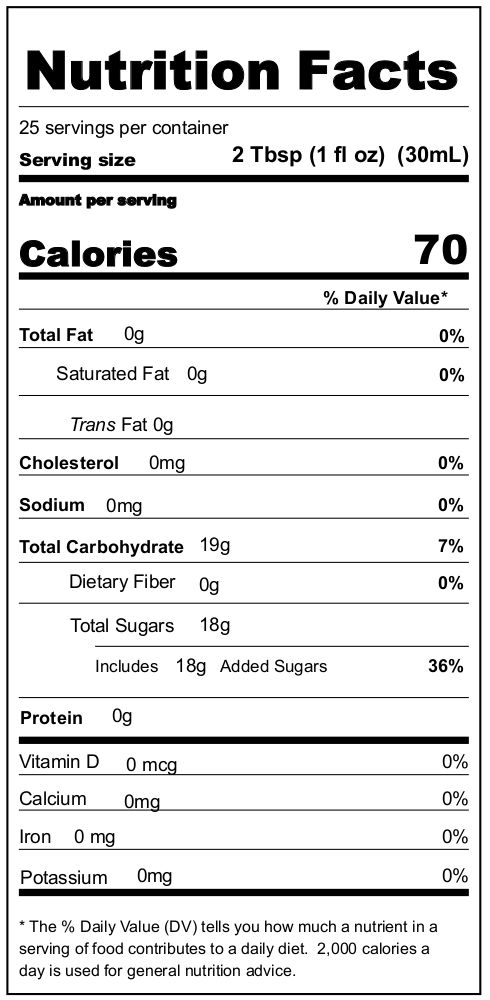 Ingredients: Cane Sugar, Water, Citric Acid, Sodium Benzoate (preservative), Potassium Sorbate (preservative), Caramel Color, Natural and Artificial Flavor.