DaVinci Gourmet Naturals Strawberry Syrup - 4 x 750 ml Plastic
Taste ripe, sweet berries in this delicious scarlet-hued natural strawberry syrup. If you've ever wanted to bottle the essence of summer, our strawberry syrup delivers flavor at the peak of freshness. At DaVinci Gourmet, we craft our Naturals line of syrups from the highest-quality ingredients. Sweetened with pure cane sugar, our natural strawberry syrup highlights the taste of fresh berries and real fruit juice for authentic flavor. Hot or cold, it makes a versatile addition to a wide range of culinary and beverage applications. It pairs perfectly with almost any flavor profile, including coffee and hot cocoa drinks. In cocktail recipes, try in place of grenadine for natural berry flavor and vibrant red color. Drizzle on ice cream or sorbet for bright, natural strawberry flavor. Or combine with syrups from our wide selection of Classic, Naturals and Fruit Innovations products to create unique custom flavors for all your signature drinks. Our strawberry syrup contains no artificial colors, flavors or preservatives. Made with real fruit juice.
Diet Certifications: Kosher - Pareve,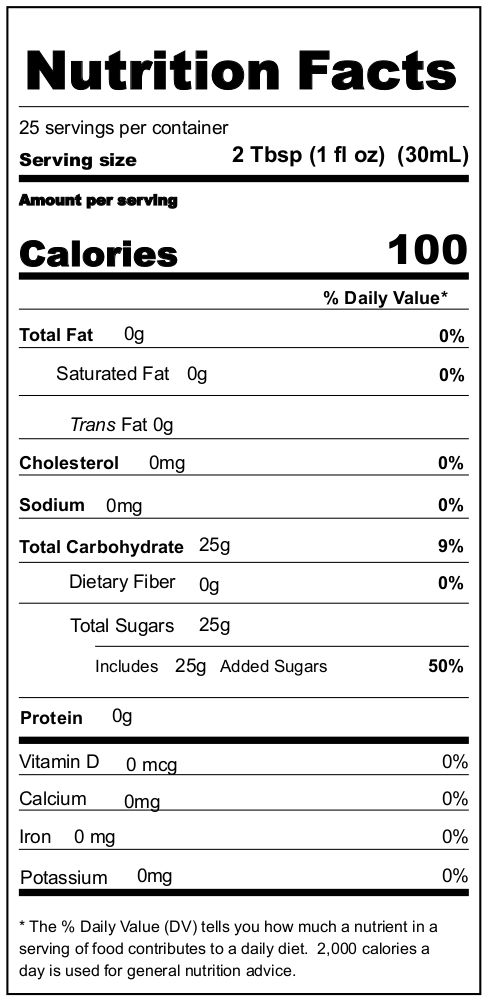 Ingredients: Water, Cane Sugar, Citric Acid, Sodium Benzoate (preservative), Potassium Sorbate (preservative), Red 40, Natural Flavor.