DaVinci Gourmet Sweet and Sour Cocktail Mixer - 12 x 24 oz Bags
Make a multitude of classic cocktails and mocktails the easy way without sacrificing flavor when you reach for this sweet and sour mix from DaVinci Gourmet. Keep our versatile sweet and sour mixer on hand to create delicious mocktails and cocktails for made-from-scratch taste without squeezing lemons. From Amaretto Sours to Mai Tais and beyond, our sweet-tart drink mix delivers fresh taste that's easy to mix and store. Our Sweet and Sour Mixer is specially formulated with fast-dissolving crystals and high-quality ingredients mixologists and bartenders trust for creating consistently delicious beverages.
This sweet and sour drink mix powder is fat-free and nonalcoholic.
Our shelf-stable Sweet and Sour Mixer powder is available in a 24 oz. bulk bag.
INGREDIENTS: INGREDIENTS: Sugar, citric acid (provides tartness), natural flavors, cloud (modified food starch, dextrin, fractionated coconut oil), tricalcium phosphate (prevents caking), freeze-dried lemon juice concentrate, maltodextrin, quillaia extract (provides foam), colors (colours): yellow #5 (Tartrazine), yellow #6 (Sunset Yellow FCF).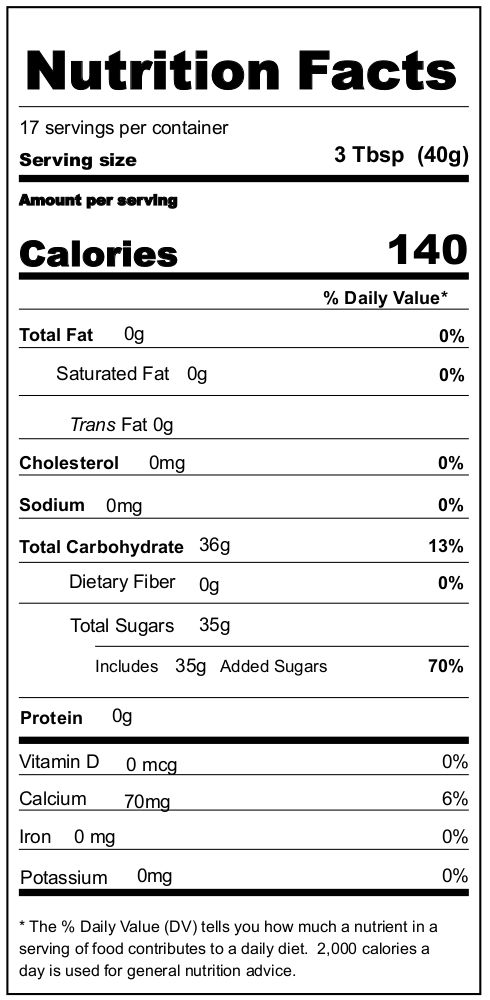 Ingredients: Sugar, Citric Acid (provides tartness), Cloud (Modified Food Starch, Dextrin, Fractionated Coconut Oil), Tricalcium Phosphate (prevents caking), Freeze-dried Lemon Juice Concentrate, Quillaia Extract (provides foam), Natural Flavor, Yellow 5, Yellow 6.