DaVinci Gourmet White Chocolate Sauce - 4 x 1 Gal
Enhance any beverage or culinary creation with this rich-tasting white chocolate sauce from DaVinci Gourmet. Our Classic White Chocolate Sauce features the taste of creamy white chocolate and sweet vanilla flavor At DaVinci Gourmet, we cultivate our reputation for premium products by using only the highest-quality ingredients. Our white chocolate sauce contains heavy cream and rich cocoa butter for truly decadent taste. Across the globe, professionals trust DaVinci Gourmet products like this one to create delicious beverages and culinary offerings that delight their customers.
Our versatile Classic White Chocolate sauce makes a delicious addition to a wide range of beverage and culinary applications. Try in blended drinks or frappes to enhance with rich flavor. Or drizzle this over whipped cream on beverages for a rich ribbon of white chocolate decadence. Use as an ice cream topping, or add to milkshakes to enhance their flavor.
Our Classic White Chocolate sauce is Kosher-Dairy certified.
This DaVinci Gourmet Classic White Chocolate Sauce is available in a 1/2 gallon plastic jug or a 1 gallon plastic jug.
Diet Certifications: Kosher - Dairy,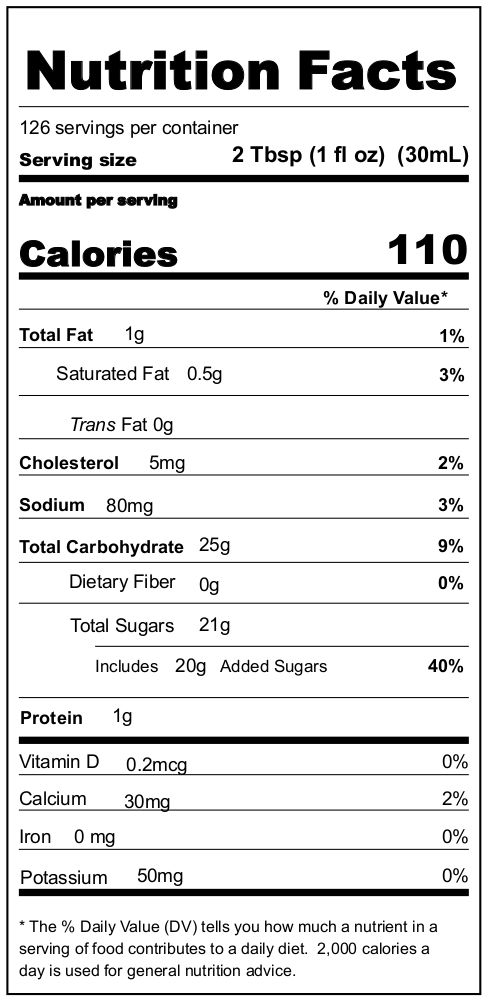 Ingredients: Corn Syrup, Sugar, Water, Nonfat Dry Milk, Heavy Cream, Salt, Cocoa Butter, Potassium Sorbate (preservative), Sodium Alginate, Mono and Diglycerides, Titanium Dioxide (color), Natural Flavor. CONTAINS MILK