Island Oasis Guava Frozen Beverage Mix - 12 x 32 oz
Discover a new favorite fruit with this juicy Guava Mix from Island Oasis. Our natural drink mix features the puree of sun-ripened guavas enhanced with a touch of real sugar. The distinctive, slightly granular texture completes the authentic taste. For an extra boost, we fortify it with 100% of the daily value of vitamin C in just one 3 oz. serving. At Island Oasis, we think fresh-tasting, healthful fruit should be easy to enjoy. So we strive to make it convenient for our customers to experience the finest nature has to offer. Just thaw our frozen mix in the fridge and taste the tropics without the travel. It doesn't get much easier (or more delicious) than that!With our Guava Mix, smoothies, cocktails, and everything in between can be made quickly and easily - just add ice! For a tropical guava smoothie, blend with ice. Try combining with other premium Island Oasis mixes to create custom flavors. Or invent signature cocktails and mocktails with our Guava Mix. No matter how you serve it or sip it, you'll have fresh-tasting fruit at your fingertips. This gluten-free, natural Island Oasis Guava Mix contains no artificial flavors, colors or preservatives, high fructose corn syrup, or trans fats. Kosher certified. Island Oasis Guava Mix ships frozen and is available in 1 quart cartons. Each carton makes 5 16 oz. smoothie servings or 8 12 oz. cocktail servingsPLEASE NOTE: Frozen products only ship Monday, Tuesday, and Wednesday due to storage of frozen products.
Diet Certifications: Kosher - Pareve, Gluten-Free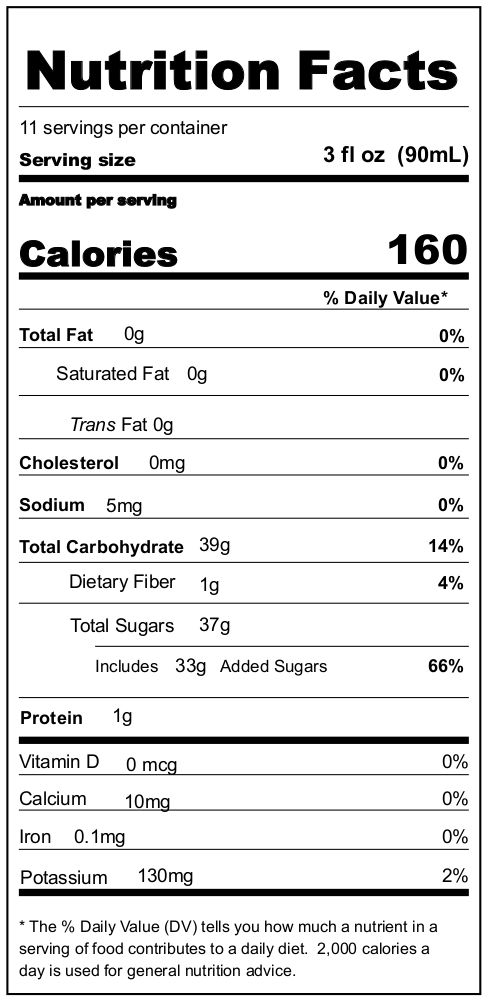 Ingredients: Guava Puree, Cane Sugar, Water, Natural Flavor, Citric Acid, Ascorbic Acid (Vitamin C), Fruit Juice for Color.