Island Oasis Red Raspberry Frozen Beverage Mix - 12 x 32 oz
Enjoy fresh raspberries picked at the peak of ripeness with this natural frozen Raspberry Mix from Island Oasis! Raspberry lovers will rejoice in the fresh berry flavor bursting in every sip. Made with raspberry puree and a dose of sugar for a balanced flavor profile, this Raspberry Mix makes enjoying fruit so convenient. No more sourcing costly berries out of season, or washing and storing delicate produce. At Island Oasis, we think fresh, healthy fruit should be easy to enjoy. So we work hard to bring our customers the finest fruit nature has to offer. Just thaw our frozen mix in the fridge and experience the fresh taste and health benefits of fruit without the hassle. It doesn't get much easier than that!From fruity smoothies to cocktails and mocktails, make them all quickly and easily with our frozen Raspberry Mix. For a fruity smoothie, blend with ice, or combine with another premium Island Oasis mix for a custom flavor. Get creative and invent signature cocktails and mocktails with big berry taste. No matter how you blend it, you'll have fresh-tasting fruit at your fingertips with our Raspberry Mix. This gluten-free, natural Island Oasis Raspberry Mix contains no artificial flavors, colors or preservatives, high fructose corn syrup, or trans fats. Kosher certified. Island Oasis Raspberry Mix ships frozen and is available in 1 quart cartons. Each carton makes 5 16 oz. smoothie servings or 8 12 oz. cocktail servings. PLEASE NOTE: Frozen products only ship Monday, Tuesday, and Wednesday due to storage of frozen products.
Diet Certifications: Kosher - Pareve, Gluten-Free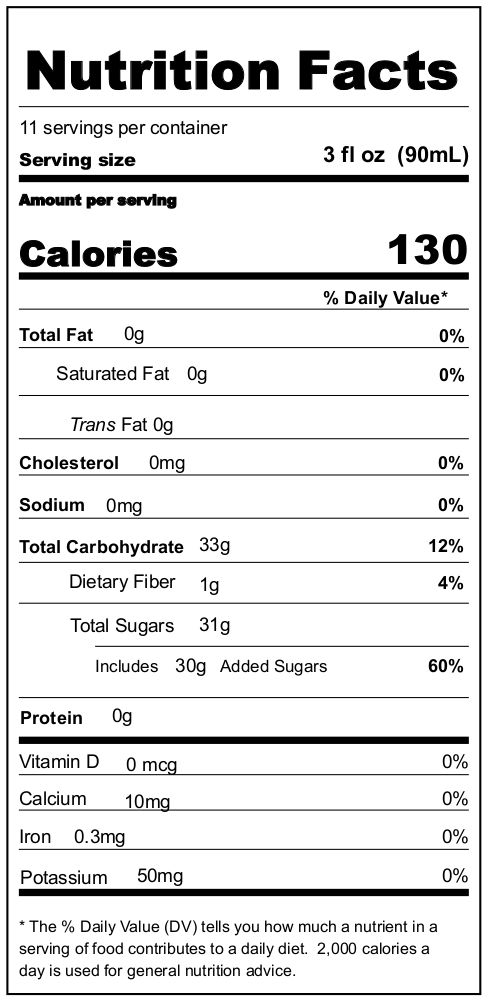 Ingredients: Water, Raspberry Puree, Cane Sugar, Citric Acid, Ascorbic Acid (Vitamin C), Natural Flavor.