Oregon Chai Organic Spiced Chai Concentrate - 6 x 32 fl oz
Bold, adventurous, sweet and spicy… We've embodied the intrepid adventurer with a sweet side in this delicious chai tea latte blend. This bold twist on The Original™ features our beloved signature blend of black tea with an extra dose of chai spice for even more authentic flavor. To make a delicious chai latte, just mix equal parts concentrate and milk or dairy substitute. Heat it up or pour it over ice for a creamy blend of black tea and spices that you'll enjoy thoroughly. Yes, it's that easy! More than 20 years after our company's founding, Oregon Chai products are authentic extensions of our ethos. We believe in being global citizens, and we take our stewardship of community and the earth seriously, while filling each cup with delicious flavor. True to our principles, this spirited Spiced Chai Tea Latte Concentrate is made with natural ingredients. Oregon Chai Spiced Chai Tea Latte is available in a 32 fl. oz. carton with easy-to-open twist cap. Refrigerate after opening.
Diet Certifications: Usda Organickosher - Pareve,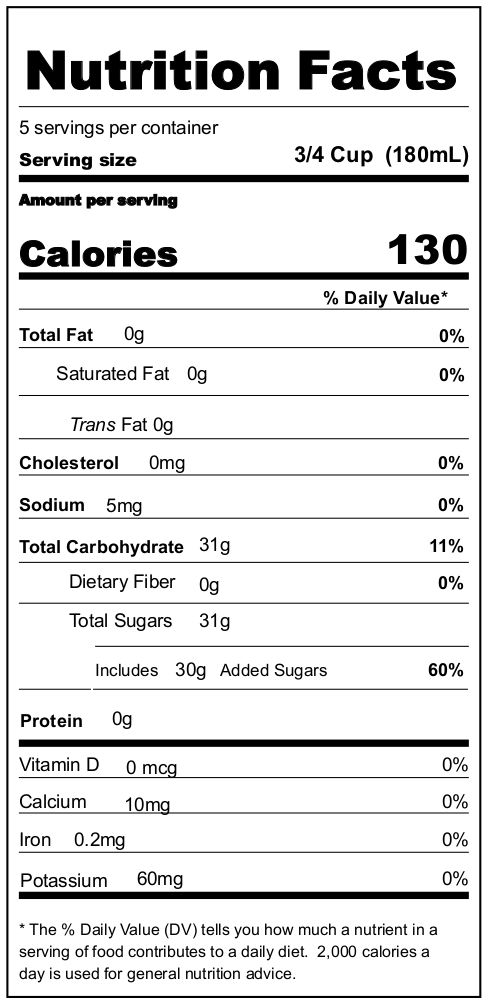 Ingredients: Water, Organic Dried Cane Sugar, Organic Black Tea, Organic Spice Extracts, Citric Acid, Organic Honey, Natural Flavor.