Snowflake Short Coconut - 10 x 1 lb
Sprinkle on sweet, nutty flavor and pleasing texture with premium Snowflake Short Flake Coconut. Slightly shorter and wider than our Fancy Shred (approximately 1/2" to 3/4" in length), this versatile ingredient makes an excellent decorative topping or mix-in for baked goods like macaroons or bars. Its high fry tolerance makes it an ideal breading ingredient for coconut fried shrimp. For delicious flavor, we source our coconut from the Philippines, known around the world for the finest quality. Our dried coconut features a touch of sugar to bring out the natural sweet flavor, delicious right out of the package. Or try it toasted for a nuttier taste and attractive golden brown color. Sprinkled, rolled on or mixed in, Snowflake coconut adds distinctive flavor to a wide variety of foods.
Snowflake Short Flake Coconut contains 0 grams of trans fat per serving.    Contains tree nuts (coconut).
This shredded coconut product is available in a 25 lb. bag (875 servings), a 10 lb. bag (350 servings), or a case of 10 1 1b. bags (350 servings per case).
Diet Certifications: Kosher - Pareve,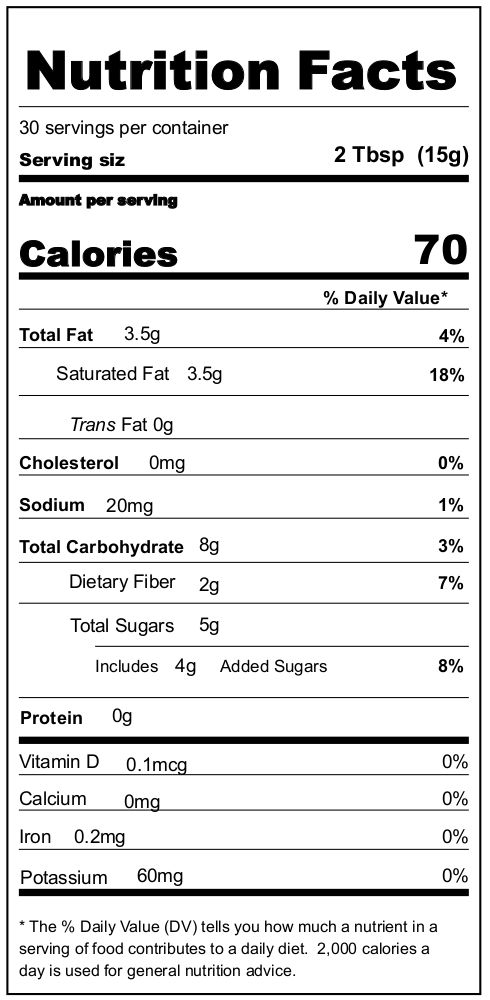 Ingredients: Desiccated Coconut, Sugar, Water, Propylene Glycol, Salt, and Sodium Metabisulfite (retains coconut whiteness). CONTAINS TREE NUTS (COCONUT)