DaVinci Gourmet Fruit Innovations Lemonade Concentrate Syrup - 4 x 750 ml Plastic
Create fresh-tasting lemonades full of from-scratch taste without the time-consuming hassle of squeezing lemons. Instead, let our easy-to-store Fruit Innovations Lemonade concentrate syrup from DaVinci Gourmet do the hard work for you. We specially formulate our Fruit Innovations syrup to mix easily into cold drinks for sweet-tart lemon flavor in every refreshing sip. At DaVinci Gourmet, we use only the highest-quality ingredients to create products that deliver consistently delicious results. We've captured the sweet and tart flavors of lemonade with real lemon juice, natural flavor, and pure cane sugar for delicious lemon taste. With DaVinci Gourmet, create drinks with the perfect balance of sweet and sour taste for to quench thirsts anytime. Create refreshing cold lemonade the quick and easy way with Fruit Innovations Lemon concentrate syrup. Try our tart lemon syrup in cocktails and mocktails to create your own signature drinks. Our Fruit Innovations Lemon syrup is Kosher-Pareve certified.
Diet Certifications: Kosher - Pareve,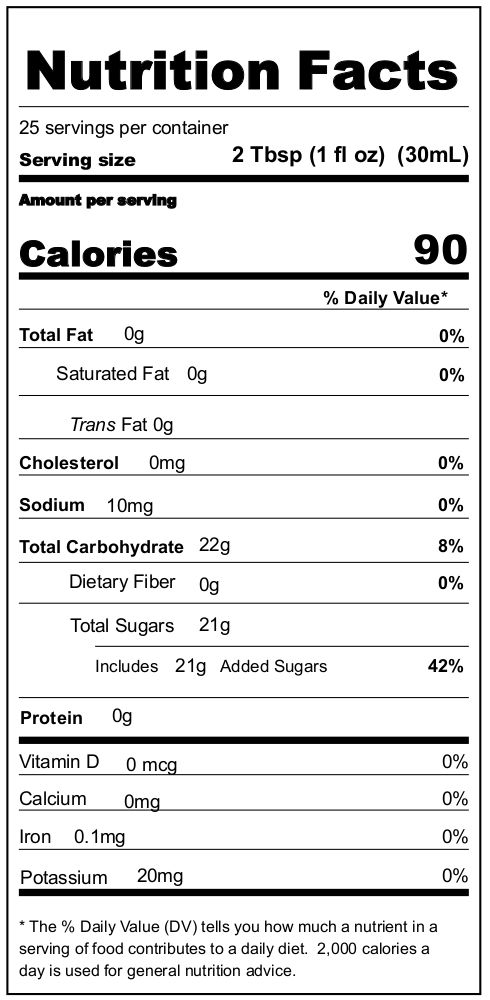 Ingredients: Sugar, Water, Lemon Juice Concentrate, Natural Flavor, Citric Acid, Lemon Pulp, Sodium Benzoate and, Potassium Sorbate (preservatives), Xanthan Gum, Sodium Polyphosphates, Turmeric (color).